I didn't quite take an effective 'before' pic, but I at least took it before it was done, so props right?


These were a wedding gift from almost two years back and they have been sitting in different part of the kitchen, but because my husband hates clutter and unessential decor, I decided to use them as the focal for this part. They were just white however and a little boring.
So I did this: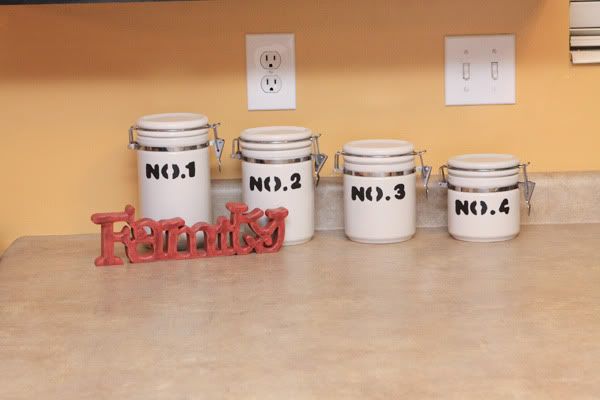 I love the numbers trend that is going around A LOT. And the family stand up I found at Ross for $3. Cheap way to change a look for the better! Let me know what you think!